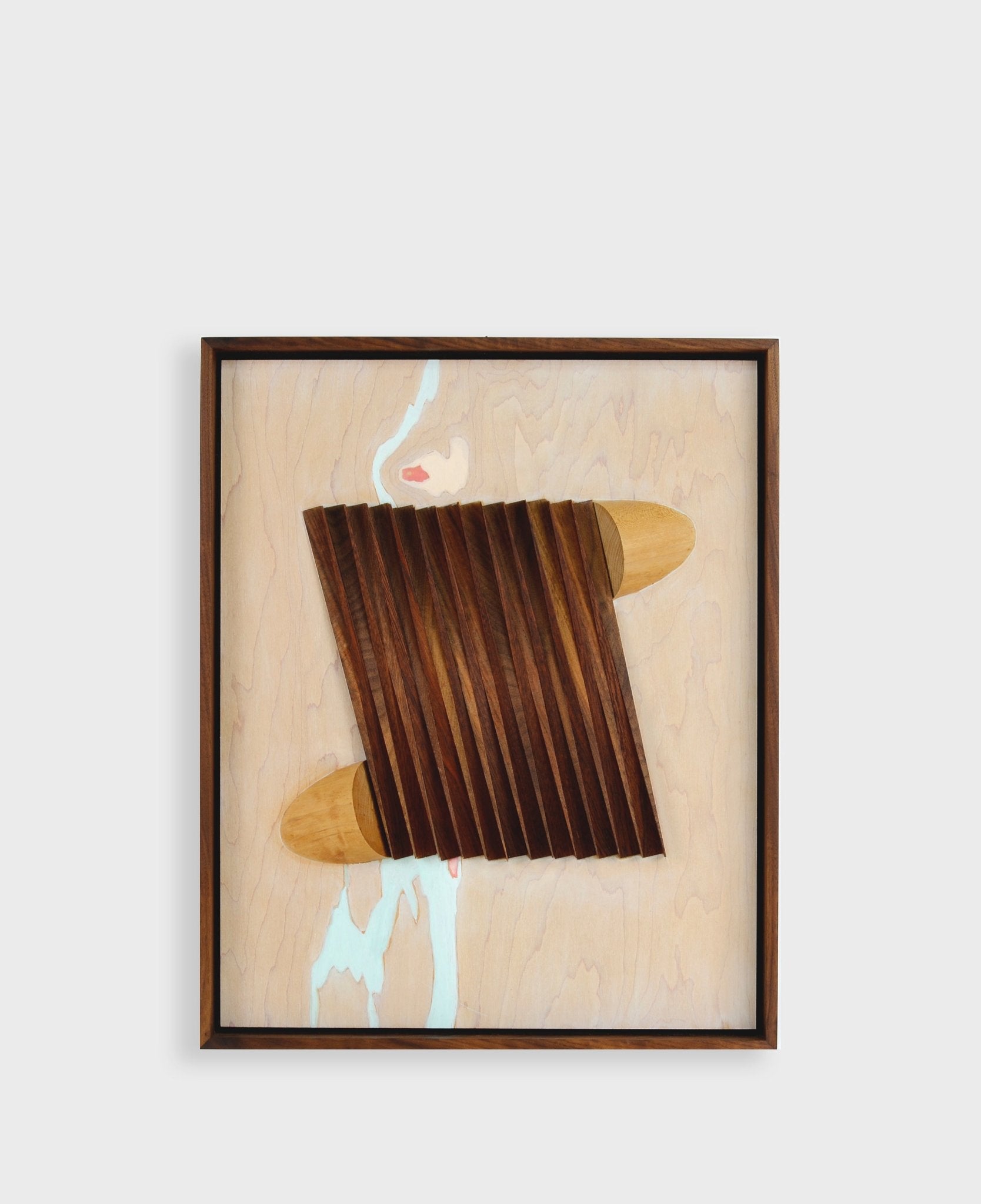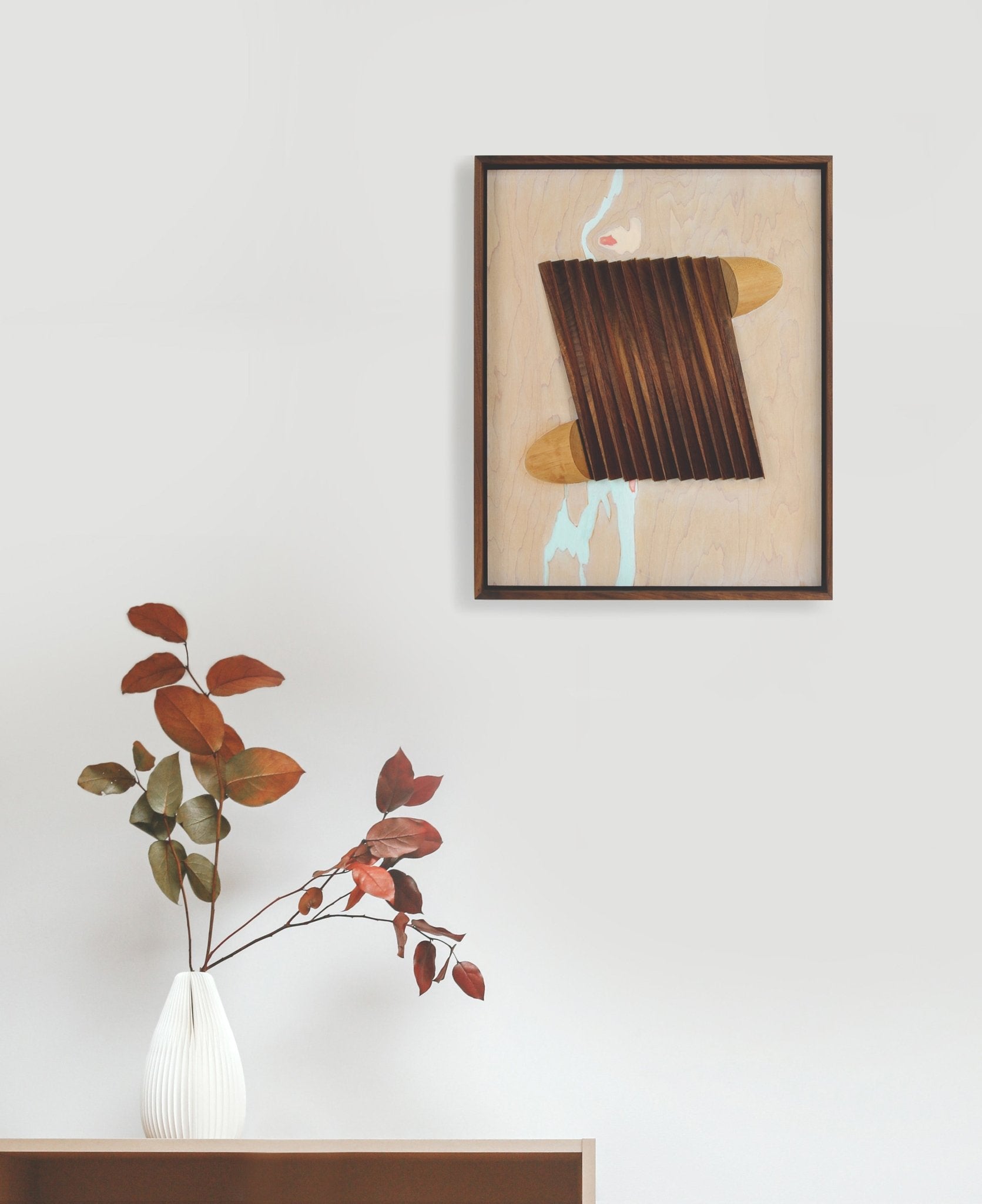 Wall art composition made by Marco Duenas using offcuts from our wall lamp brackets and other salvaged materials. Finished with a slim black walnut frame.
DIMENSIONS:
21 x 17 x 1.75 in.

MATERIALS: 
Walnut, maple, plywood, acrylics.

Feel free to contact us at info@laloupedesign.com if you have any questions. We will be happy to assist you.