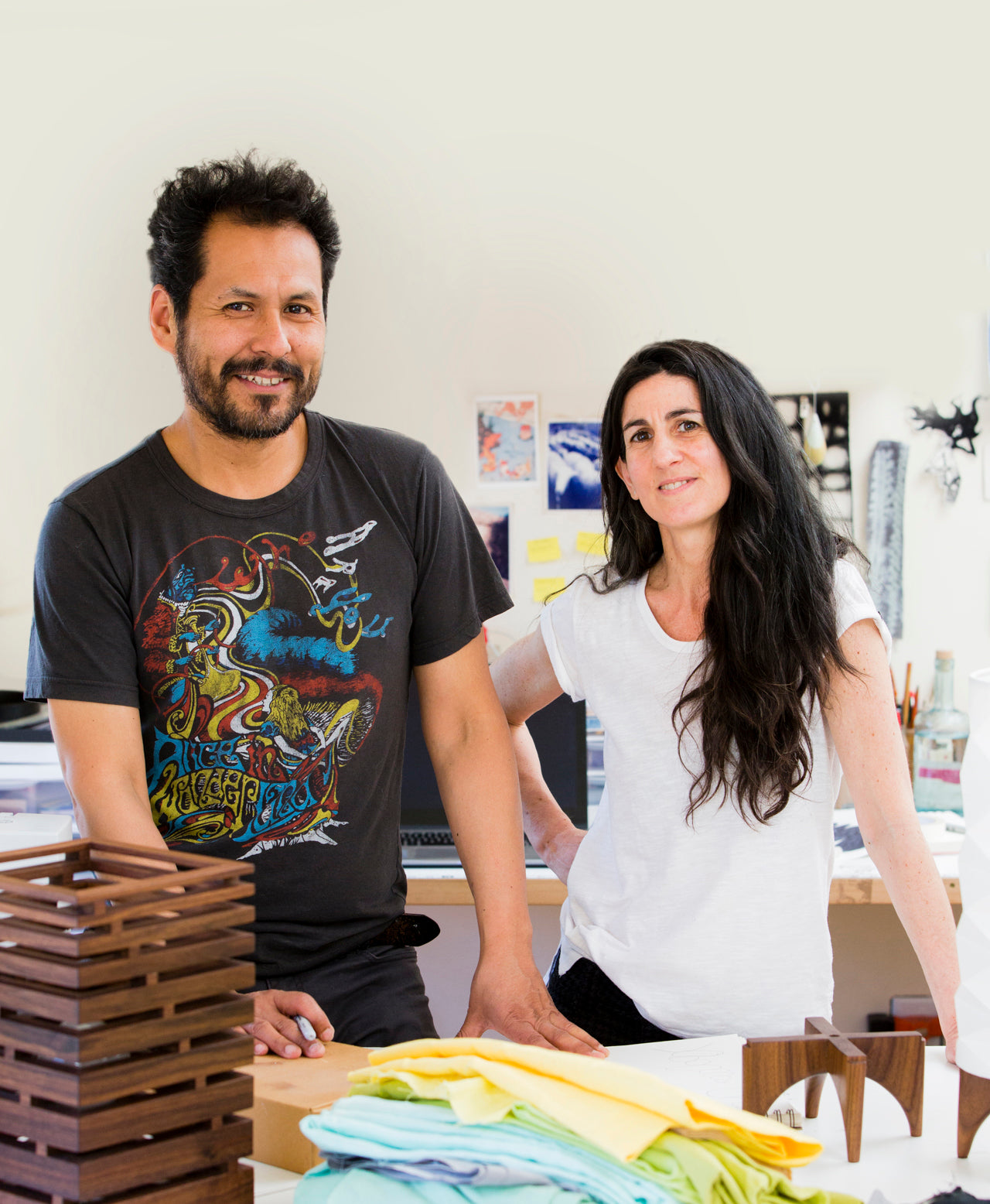 The studio
Hi! We are Marco Duenas and Jorgelina Lopez, the husband-and-wife duo behind LA LOUPE - a Baltimore-based design studio that specializes in creating handcrafted interior lighting and home decor objects.
Our collections are inspired by working with artisanal processes and exploring their relationship with contemporary design. The name of our studio ( loupe / lüp/: small magnifying glass) symbolizes this process of exploration and discovery and represents the visual attention we bring to our pieces.
With an aesthetic drawn from the 20th-century art and design movements, geometric forms and clean lines are reflected in the pieces we craft. From idea to design, from our studio to your home, we are behind in each step of the process. Bringing a creative idea to life and being personally involved in its production, is a practice that drives and connects us with the objects we create.
It is our goal to create unique and finely handmade objects that inspire and connect us with our sense of home and beauty. Each piece is designed and handcrafted by us at our textile studio and our woodshop in Baltimore, Maryland.
OUR STORY
La Loupe traces its roots back to Buenos Aires, Argentina, when Jorgelina, after completing her studies as a Textile Designer in 2014, began delving into the world of fiber as a way to create three-dimensional objects. As she experimented with sculptural pieces, her practice evolved to concentrate on exploring materials and employing handmade methods to develop a unique lighting collection.
After moving to the USA in 2015, where she reconnected with Marco in Baltimore, MD, she continued to pursue her passion and career as she embarked on designing a new collection of table and pendant lamps. It was during this time that Marco, a cross-disciplinary artist, became her perfect partner in this journey and in 2017, the couple launched their first lighting collection together, integrating their skills in fiber and wood crafts.
Since then, the husband-and-wife team has been collaborating on designing and crafting handmade interior lightings and decor objects at their design studio and woodshop located in Baltimore, City.