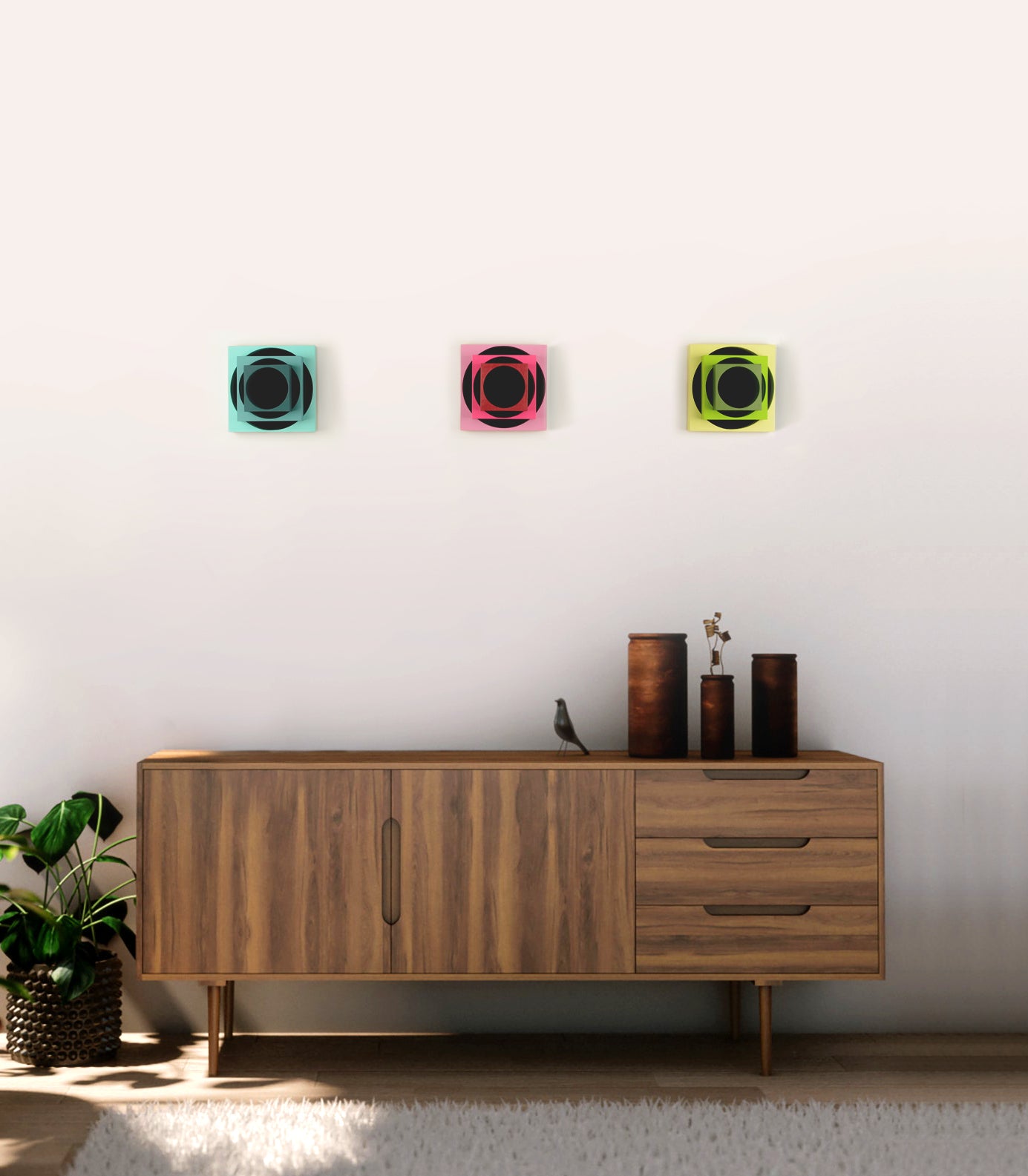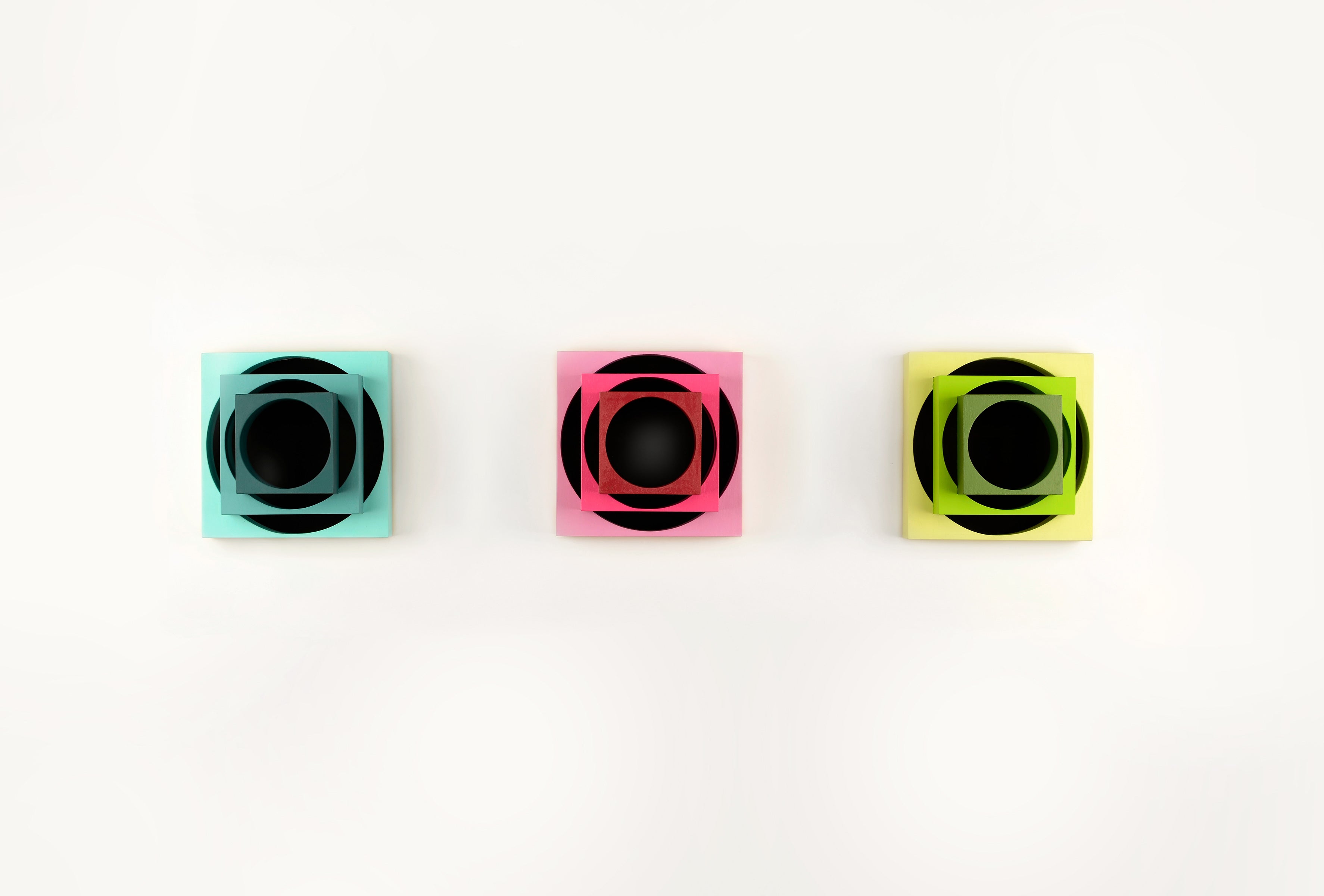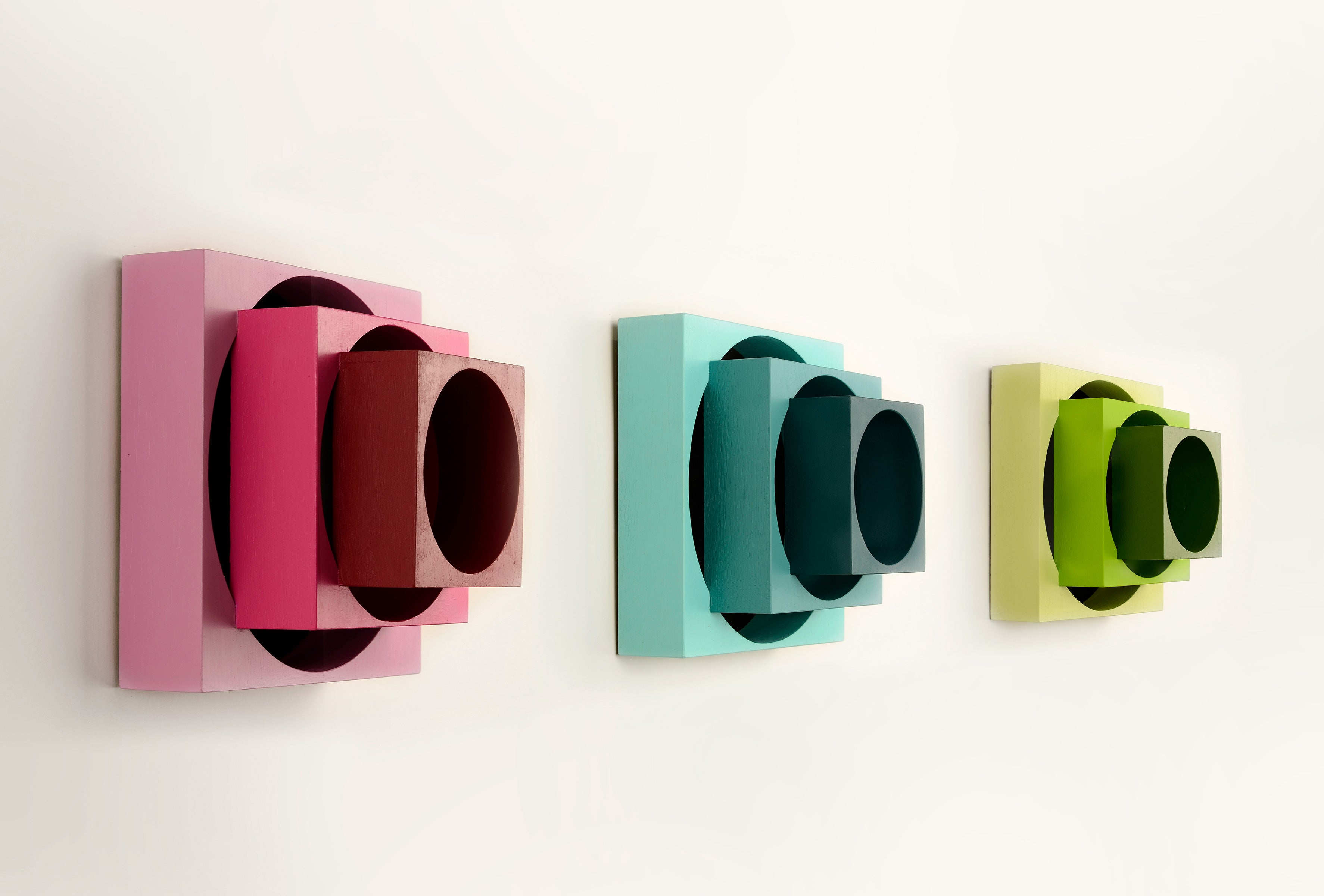 Elevate your home decor with this unique wall art. Each piece is created with meticulous attention to detail, using carefully chosen remnants of wood. The end result is a captivating blend of geometric and abstract designs. The vibrant colors infused into each wooden block breathe life into the composition, making these artworks the ideal centerpiece for your walls.
By Marco Duenas
Triptych Wall Relief, 2023
Walnut, Acrylic
8"x8"x5" (each block)
Feel free to contact us at info@laloupedesign.com if you have any questions. We will be happy to assist you.